Daily Connect
The online daily sheet for your Child Care Center
How Daily Connect Helps Child Care Centers and Nannies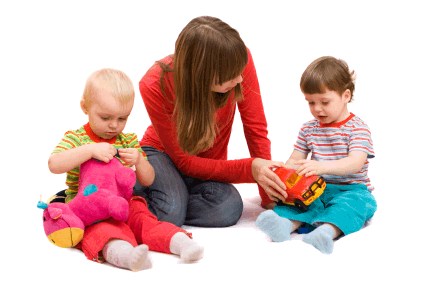 Better care for the baby thanks to a better knowledge of his rhythm and a better communication between each caregiver
Parents are less worried leaving their child to you
Easier communication in between caregiver shift change
Improve parent satisfaction by giving them detailed information and peace of mind
Better accuracy of record, better parent retention, better communication with them
Competitive edge on your peers
Easy and rapid entry of information with one touch / one click interface
No more lost or incomplete daily sheets
A few examples of Daily Connect's advantages over the typical daily sheet:
Parents know immediately what their kid is doing during the day. They don't have to wait for the end of the day to find out what happened. They can connect to their account anytime during the day, whether they are at work, at home or away on a trip. It reduces the anxiety of being away from the child not knowing what's happening to the baby. By knowing the information, parents will be less stressed and more relaxed leaving their child at the day care.


Parents can also enter information when the baby is at home. For instance they can tell at what time the baby woke up in the morning before going to the day care, or when he ate and how much. The day care staff will also have access to this information via the program, this information will be very important for the staff to know when to give the next feeding or the next nap. This information trail is also useful for day care shift change, and when the baby is going back home.


The information from previous days is easily accessible. Parents and caregivers can easily see what happened the previous day to find out if new patterns are emerging. For instance changes in the nap schedule, or a new feeding habit. They can also see what activity the child has done the previous day to develop a new activity or a new skill the next day. With a paper daily sheet, the information is much less accessible, usually the parents will take the daily sheet at home and the day care staff don't have access to the information anymore and must rely on their own memory.